Lambeau Field Seating Chart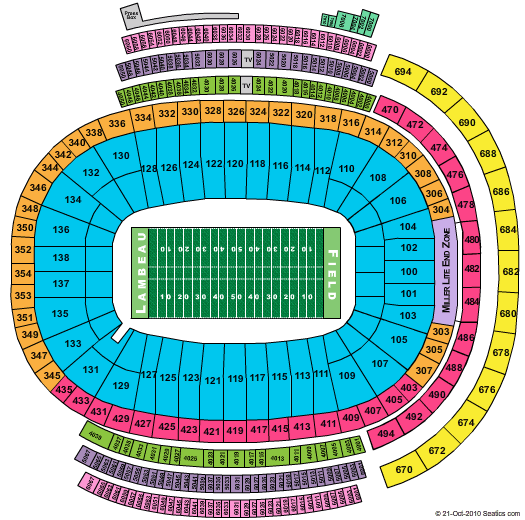 NOTE: Seating layouts may change depending on the type of event. Please check the individual seating chart when selecting your tickets.
The best seats are located at Section 116-124 and Sections 322-330 for Packers fans. Where else, Sections 115-123 are the best for visiting fans.
These sections are usually priced at a minimum of $71 for pre-season and $136 for the regular season.
Reserve your seat today by ordering your tickets. Head over to the Upcoming Events page to get started.
For information on the ticket & refund policy please view the Lambeau Field ticket information page.
For all upcoming events at the Lambeau Field please check out the Lambeau Field events schedule.